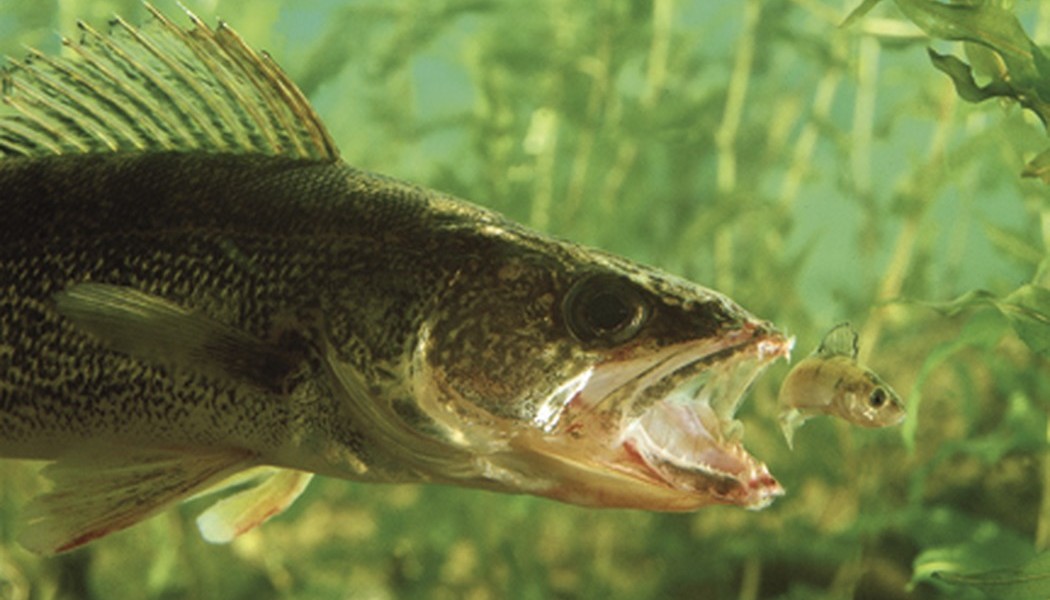 Fall is Here!
When it comes to fall walleye fishing, weather is the key factor. Because wind, cloud or cold really slow activity, wait for those sunny autumn days when the water is calm to get hold of big walleye. Even when the weather is good, the colder water has put a chill on the walleyes' temperament. They can be very slow to take the bait, so your presentation needs more time and patience. Keeping your bait in front of them for as long as you can will allow the fish more time to react and strike.
You may find you need to fish shallower in the fall. When the waters are turbid, walleyes tend to move closer to shore. Try casting light jigs and spinners toward the shoreline and then work them back to where walleye may be waiting.
Big baits can work well in the fall. By now, walleye have put a huge dent in the minnow population and large minnows on a 1/4 ounce jig can tempt a hungry fish. Jig your bait vertically above the walleye and give them plenty of time to take it.
If you feel something, anything, on your line, set the hook! Under spring or summer circumstances, you're less tempted to fall for the bit of debris or weed that tweaks your line or rod, but in the fall walleyes often hit very lightly and what you think might be a snag could be a big fish.
Use lighter line and jigs. Walleyes can be very line shy and the fatter the line the more likely they are to see it. The fact that a walleye's attitude is as cool as the water dictates the amount of time it takes him to look over, decide, and hit your offering, so using the right bait and tackle will improve your chances.